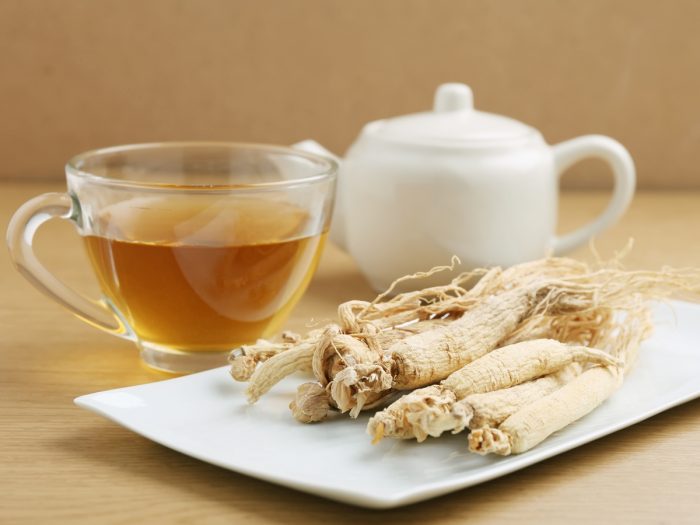 Introduction
Hair is considered as one of the main important parts of our body that will enhance one's beauty. It is a wonderful gift for us and it requires extreme care to preserve it. However, due to the current lifestyle, pattern, physical or emotional stress, hair loss is a very common problem seen in men and women. Almost about 50% women face some hair loss at some of the stages in their life. For the past many years, herbs are being used by people to nurture their scalp and to get a durable and healthy hair. It is ideal for us to look at various kinds of herbs to take care of our hair.
Herbs to Control Hair Fall
Ginseng is a medicinal plant that has fleshy roots and it flourishes in Siberia, Northern China and Korea. It has been adopted in many countries because of its medicinal effect. With respect to health drinks, ginseng tea is considered as the latest trend. Ginseng tea is good as it lets the ginseng enter into the blood stream quicker at the time it is being absorbed by the lining of the stomach. This herb can impact one's health, hair and beauty in many ways.
Regular consumption of Korean red ginseng provides many benefits to the hair. It stimulates hair growth and combats hair loss.
Panax Ginseng is an anti-apoptotic which means that it improves the production of dermal papilla cells. Hence applying it on a regular basis would reduce hair fall. It stimulates blood flow and encourages hair growth. It will also help in improving the fitness of hair follicles and cells; because of this, the hair loss is prevented.
Aloe vera is one of the best herbs that your hair can get. It is a huge source of amino acids and proteolytic enzymes that will help to reduce hair fall. It can be used as a conditioner. Aloe vera can be used with egg, coconut oil, neem oil, honey etc.
Rosemary oil boosts hair growth. Rosemary oil can be used as a hair soothing and thickener. It can be used in the following way:
Massage it into your scalp directly.
Mix the oil in the shampoo you use.
The above two ways can be used one to two times per week to start or quiet often for a better result.
Neem oil is considered as a natural cure for your scalp and hair growth. It has extraordinary high levels of antioxidants. Neem oil shields the scalp from any damage. Applying Neem oil regularly will stimulate thicker and healthy hair.
Sage is being used from many years to reduce hair fall. It contains beta-sitosterol, a 5-alpha reductase compound. It is basically effective in treating baldness for male. A blend of sage and rosemary is good for hair thickening, shinning and to make the hair stronger. Sage reduces hair fall as applying it on the scalp increases blood circulation and provides the required nutrition to the hair follicles. It also helps in darkening the hair.
Burdock roots are rich in fatty acids and they can be used to reduce hair loss by the nutrients it possesses. The roots of Burdock are a good foil for hair loss. It not only prevents hair loss but also combats dandruff and dying of the scalp.
False daisy is a medicinal herb that usually grown in humid areas.  oil made of this herb is used to treat various kinds of hair problems. It has cooling effects and because of this it helps in reducing stress-related hair loss. It helps in nurturing hair follicles.  The presence of important nutrients fulfills the shortage of minerals to control hair loss, hence promotes hair growth.
Jatamansi is considered as a plant which has a great history of medicinal use.  This herb is native to the Eastern countries like Nepal and Bhutan. It is used to maintain a healthy hair and it is useful for preventing hair loss. The main extract of Narodostachys Jatamansi oil is useful for the growth of hair. It can be used to get a smooth, silky and a healthy hair. It is also useful for darkening of hair and eventually prevents in graying of hair.
Basil leaf is also called as Holy Basil or Tulsi. It is one of the noticeable herbs in India, but you can find it available in most of the places in the world due to the much advanced export-import trade chain. Basil leaf has huge benefits for health, skin, hair etc. It is useful for preventing hair loss. Paste of Basil leaf that is mixed with hair oil can solve hair loss problem. Apply it to the scalp and massage, then thoroughly wash it off with shampoo. It helps to keep the scalp cool and can be used to promote blood circulation to your scalp. It is also used to treat dandruff and prevents premature graying of hair.
Hibiscus flower is one of the famous herbs that are used for hair loss. It is very much popular because it is used to increase hair growth and form the dormant hair follicles in the bald patches. This flower is a very useful medicine for hair loss. It encourages hair growth and prevents premature graying. The Hibiscus infused oil shows very great result with respect to hair growth. This flower is rich in Vitamin C that actually boosts collagen production and reduces hair loss.
In Conclusion
Hair thinning is one of the biggest concerns among lot of people. Herbal remedies integrate one or more of the herbs that is mentioned above to battle hair loss. If you use ginseng or other aforementioned herbs on a regular basis, you will observe improvement in a few days.
References
http://www.gyanunlimited.com/health/top-10-tips-to-control-hair-loss-hair-fall-natural-herbal-remedies/2430/
http://www.naturallivingideas.com/best-herbs-for-hair-growth/
https://www.rewardme.in/beauty/hair/article/7-benefits-of-aloe-vera-for-hair
https://www.healthbeckon.com/sage-herb-benefits/
http://www.smbb.com.mx/congresos smbb/cancun13/TRABAJOS/SMBB/BiotecnologiaAlimentosBebidas/III-C10.pdf
https://www.ncbi.nlm.nih.gov/pmc/articles/PMC3746220/